Buy CBN For rest - Yin Yang CBN Products
What is CBN?
You've probably been hearing all about the lore of cannabis and its effects on sleep. However, you may not have heard of CBN, but no worries. We've got you covered!
CBN or cannabinol is best known for being the cannabinoid created when THC degrades over time. While research is limited, effects of the human body are still being explored.
One thing we do know, CBN is usually present in high amounts in older cannabis due to the way it is created via the oxidation of THC and people are starting to take note. YOU DON'T NEED TO SMOKE OLD CANNABIS TO TRY THE EFFECTS OF CBN. CBN can be found in hemp, and hemp companies like Yin Yang Infusions make CBN infused products for night time relaxation!
While being mildly psychoactive, compared to its parent molecule THC, people commonly report feeling incredibly relaxed and sedative effects from taking CBN orally. Most users feel it is best used at night time to help with sleep, or in low doses during the day for severe anxiety. Curious about the differences between CBD and CBN, click here!

What we offer!
We wanted to highlight 3 of our most popular CBN products for sleep.
Let's start with:
Zen CBN Dream Drops with Chamomile - 2000mg
Our natural sleep remedy alternative is a 4:1 CBD to CBN infusion! 2000mg total cannabinoids for extra potency. 1600+mg CBD and 400+mg of CBN per bottle, formulated with chamomile and blueberry kush terpenes for relaxing and sedative effects. perfect for sleep, and relaxation, *may cause sedative effects*.
Our dream drops are 100% organic, gluten free, and vegan friendly, made with all natural ingredients. Our tincture comes with a specialized child resistant dropper with measurements for super accurate dosing.
We suggest taking a few drops - 0.25ml in the evening before bed to test the effects, with CBN a little bit goes a long way!
Next up is:
CBD+CBN Slumber Sweets Watermelon Gummies - 1750 mg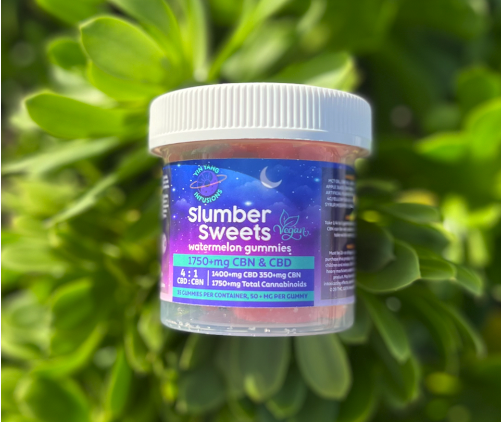 These quintessential CBN slumber sweets gummies by Yin Yang infusions are a must have with 35 gummy bears per container and 1750mg of total active cannabinoids!
Approx. 50+mg CBD/CBN per gummy, 4:1 ratio of CBD : CBN
1750+mg CBD&CBN per unit, 35 gummies per unit. Approx. 0.25 - 2 gummies per dose
10+mg CBN, 40+mg CBD per gummy
Vegan, gluten free, and handmade in America.
Comes in a childproof plastic container, net weight approx. 150 grams
If you like both of those products, you can buy them in our CBN sleep product bundle.
And finally: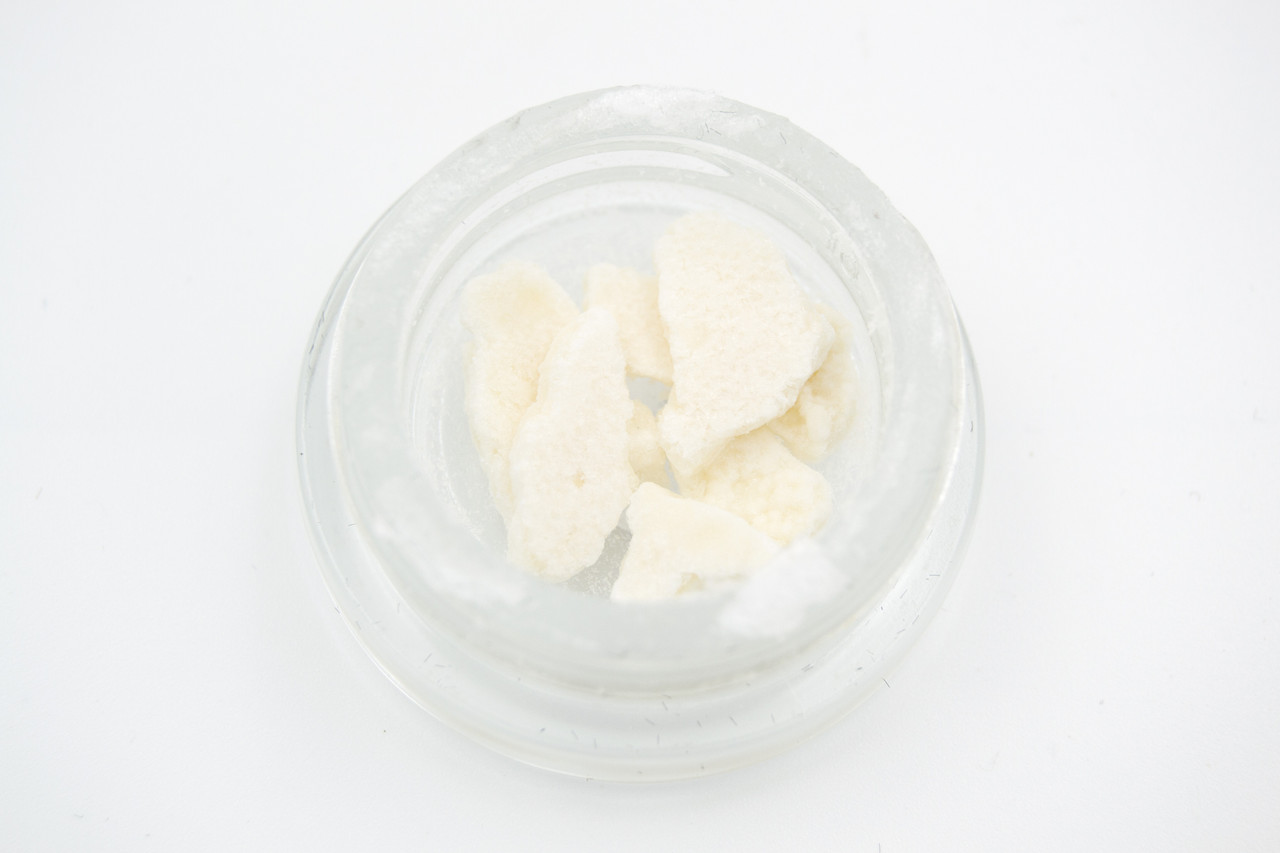 1 Gram of 98%+ CBN concentrates, THC free. Comes in a glass jar, used for vaping, dabbing, smoking, edibles, etc. The possibilities are endless! This CBN isolate is a great way to try out cannabinol and see its direct effects on your body. It is derived from hemp grown domestically with no pesticides or additives. Using isolate, you can isolate the effects of CBN on yourself without any THC or CBD involved.
***Caution, CBN can have very sedative effects and is intended primarily for sleep or evening use.
***These products have not been evaluated by the FDA and are not intended to cure, treat, diagnose, or prevent any disease. Read our website's full terms of service page BEFORE purchasing any products. Use with caution and do not drive or operate heavy machinery.