CBD Balm FAQs: Find Relief with Topicals That Actually Work
Estimated Reading Time: 7 Minutes
In recent years, CBD has emerged as a popular natural alternative for many wellness needs, including mood, sleep, pain, and more. With so many products available, it's important to know that not all products are made equally, and they are surely not all effective!
A Quick Refresh on Hemp and CBD
Hemp and cannabis plants contain over 100 cannabinoids, each serving a therapeutic purpose, adding to the medicinal value of the whole plant. A full-spectrum hemp extract is packed with beneficial compounds, and one of the most well-known cannabinoids in the plant is CBD or cannabidiol.
CBD is often the start of the show, but the secret is that all cannabinoids working together help unlock a wealth of benefits for your mind and body. The effectiveness of CBD and other cannabinoids is due to their unique interaction with the endocannabinoid system.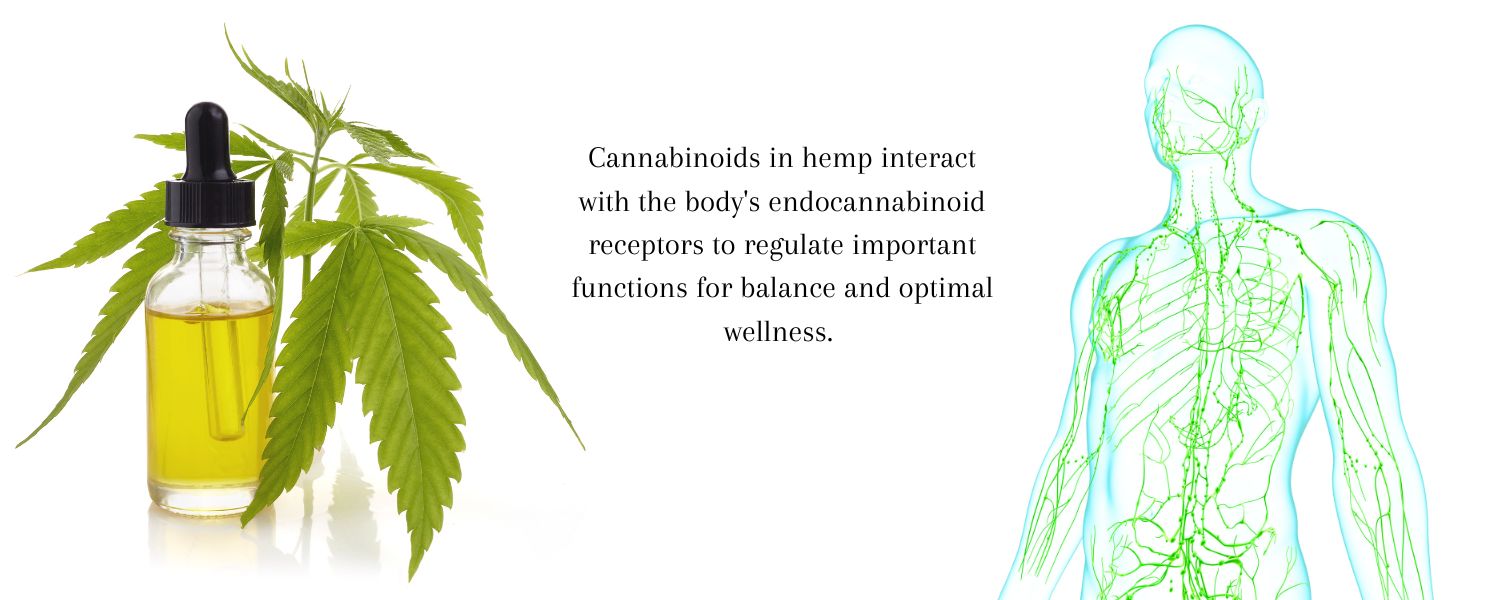 ...and The Endocannabinoid System
Everyone has an endocannabinoid system, just like we all have a nervous system. It consists of receptors located throughout your entire body. The job of your endocannabinoid system is to regulate certain physiological processes such as mood, appetite, memory, pain, and immune system responses.
Cannabinoids like CBD interact with your endocannabinoid receptors, which play a crucial role in maintaining balance and overall well-being.
CBD in Action
Understanding how CBD interacts with our body's endocannabinoid system is key to comprehending its potential benefits.
When CBD is consumed, it interacts with endocannabinoid receptors to provide relief from various symptoms. It helps to restore balance and bring relief for optimal wellness.
Oral consumption of full-spectrum CBD, whether it be through tinctures, edibles, or capsules, is a popular choice for many. These forms of CBD are easily absorbed into the bloodstream when ingested and encompass a wide range of benefits for the whole body.
Full Spectrum Hemp Extract Benefits and Common Uses
Supports a calm demeanor
Soothe a stressed mind
Relax and unwind
Supports sleep
Enhance mood
It may provide relief for physical ailments
Restore balance to the body's systems
Benefits your overall wellness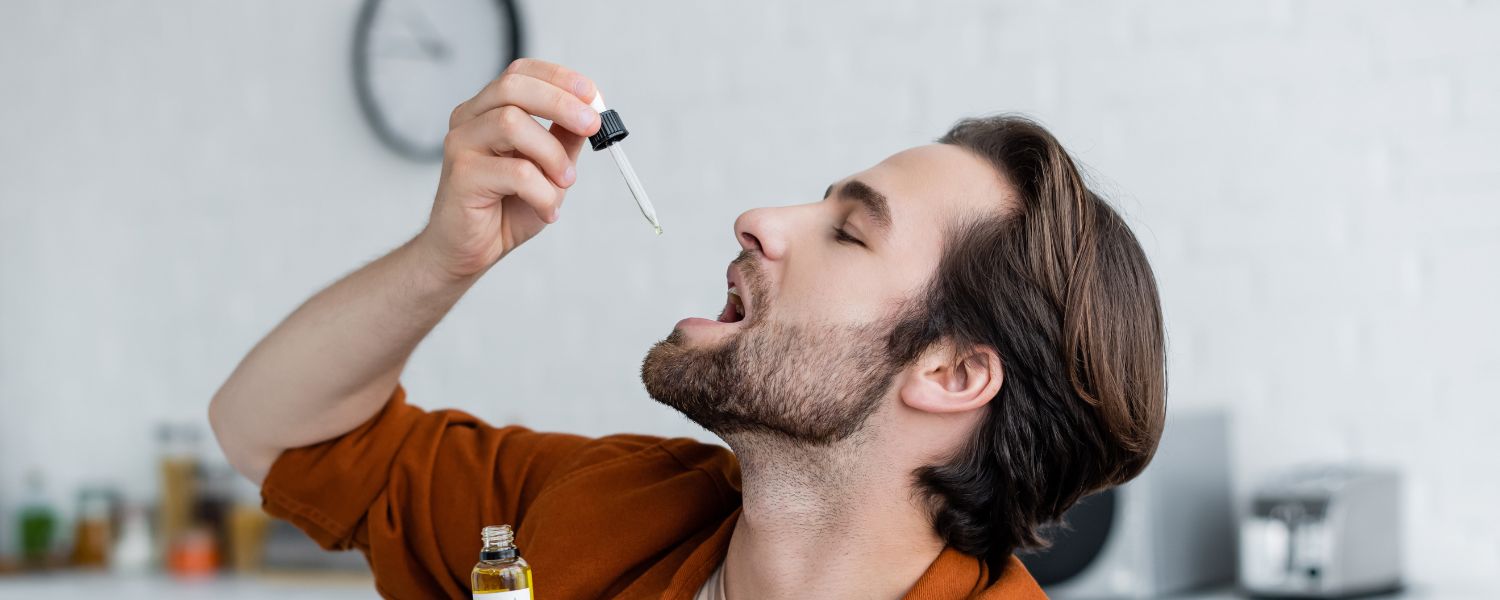 The Science of How Topical CBD Works
When CBD balm is applied topically, it permeates through the skin and interacts with cannabinoid receptors it makes contact with. For those seeking a more targeted approach, using CBD balm or another topical CBD product provides the powerful benefits of CBD to the localized area.
For example, when you apply a full-spectrum CBD balm to an achy neck, it absorbs into the point of contact and works on a cellular level. Unlike oral consumption, topicals do not enter the bloodstream. The effects may be felt differently, such as more comfort and ease in range of motion, without any psychoactive effects or shifts in mood or mental changes.
Specialized CBD pain relief topicals made with a high-potency hemp extract can be applied to painful areas of the body to soothe the source of tension or discomfort.
Topical CBD Balm Applications
Soothe sore muscles
Inflammatory responses
Joint pain
Neck pain
Knee pain
Muscle pain
A tired body
Does CBD Balm Really Work for Pain Relief?
A quality topical CBD oil product is amazing for aches and sore muscles. Quality is key here because the formula needs to contain enough hemp extract to do the job right.
Before you buy just any product with CBD on the label, you will want to make sure the brand is reputable and transparent and that the product has enough hemp extract to make a difference. Quality means everything, and with anything you consume or put on your skin, pure organic ingredients formulated for maximum relief will give you the results and value you are looking for.
We don't want anyone to have the experience of picking out a poor-quality product and then ending up with little or no benefit with the impression that CBD is some snake oil thing.
Be Aware of Low-Quality CBD Products
There are plenty of low-quality products out there from pop-up brands that are mass-produced with questionable hemp extracts that are not grown organically and often overly refined, degrading the potency and benefits. We also see a lot of products with a small amount of CBD claiming to be extra-strength formulas or falsely labeling the potency. An example of this is a hemp oil extract that says 20,000 mg CBD on Amazon and is priced at $20. This does not add up. Quality CBD is typically not going to be the cheapest product around, and a product with an outrageous number on the bottle is also most likely far from reality.
The point is to be aware of shady brands that falsely advertise their products to make a sale and don't care about efficacy and customer experience. Watch out for bad apples!
What Kind of CBD Topicals Are Most Effective?
There are a lot of topicals to choose from, and what will be the most effective for you depends on the issue you are targeting.
Expert Tip: look for a CBD balm made with a full-spectrum or broad-spectrum extract. This means the CBD balm will contain a wide array of cannabinoids and other parts of the plant and not just CBD alone. When the natural elements in the plant are kept intact, they work together, producing better results.
There are a lot of CBD isolate topicals around, and the problem with CBD only topicals is that CBD alone does not provide adequate support through absorption of the skin. We have found the best way to manage pain relief with hemp CBD topicals is by using a full-spectrum or broad-spectrum extract that contains more than just CBD alone; the more cannabinoids and terpenes, the more effective the product will be.
Is CBD Good for Skin Health?
In addition to pain management, there are so many versatile ways to use CBD and hemp for skin care. The active parts of the hemp plant have restorative properties, encouraging cellular regeneration and balance that go beyond just the surface of the skin.
However, if you are going to use CBD oil on your face or other sensitive areas, it's best to use a gentle, all-natural formula, like a plain CBD oil without any flavors or essential oils, or use a CBD cream designed for the face.
You can incorporate CBD into your skincare routine by applying it after you wash your face, making a DIY CBD oil face mask, adding a few drops to some jojoba oil to moisturize dry skin patches, or rejuvenating sun-exposed areas and soothing blemishes.
CBD Skin Care Uses:
Moisturize dry patches
Supports blemished skin
Calm and comfortable sun-exposed skin
Help soothe redness and irritation
Rub on scars and stretch marks
Use in bath soaks
Blend into coconut oil or face cream
Make a DIY CBD face mask
Restore and rejuvenate tired, baggy eyes
Is CBD Safe to Use On Sensitive Skin?
Never apply CBD oil to broken skin or open wounds. Some people may experience skin irritation or allergic reactions from products with essential oils, so we recommend using plain and natural CBD oil or hemp oil if you have sensitive skin.
Hemp can be soothing and helpful for skin conditions; however, always test out a small drop on your wrist before applying it to a large area to see how you respond to it. Hemp plant extracts are used in various natural remedies for skincare, and you can make your own at home using a high-quality purified extract.
What Is the Best CBD Topical for Back Pain?
If you are desperate to relieve discomfrot, whether you have a stubborn ache or injury, a combination of both oral hemp extract and topical CBD balm may bring you more relief than a topical alone.
From our experience working with several patients managing pain, the best CBD Balm for tackling large areas of the body is a potent 2,000mg Broad Spectrum CBD and CBG balm enhanced with essential oils for cooling relief.
That's why we created this concentrated Sam's Cooling Pain Salve with a 10:1 ratio of CBD to CBG. This 2,000 mg CBD Balm is a high-potency, all-natural, organic formula made for fast relief with premium essential oils for a strong cooling sensation. This balm works wonders for areas where you need larger coverage and maximum relief.
Featured Ingredients
10:1 CBD + CBG Hemp Oil Concentrate (2,000mg)
Eucalyptus, Chamomile, Lavender, Menthol, Camphor, and Peppermint oil
Frankincense resin-infused oil
Organic Shea butter, Coconut oil, and Beeswax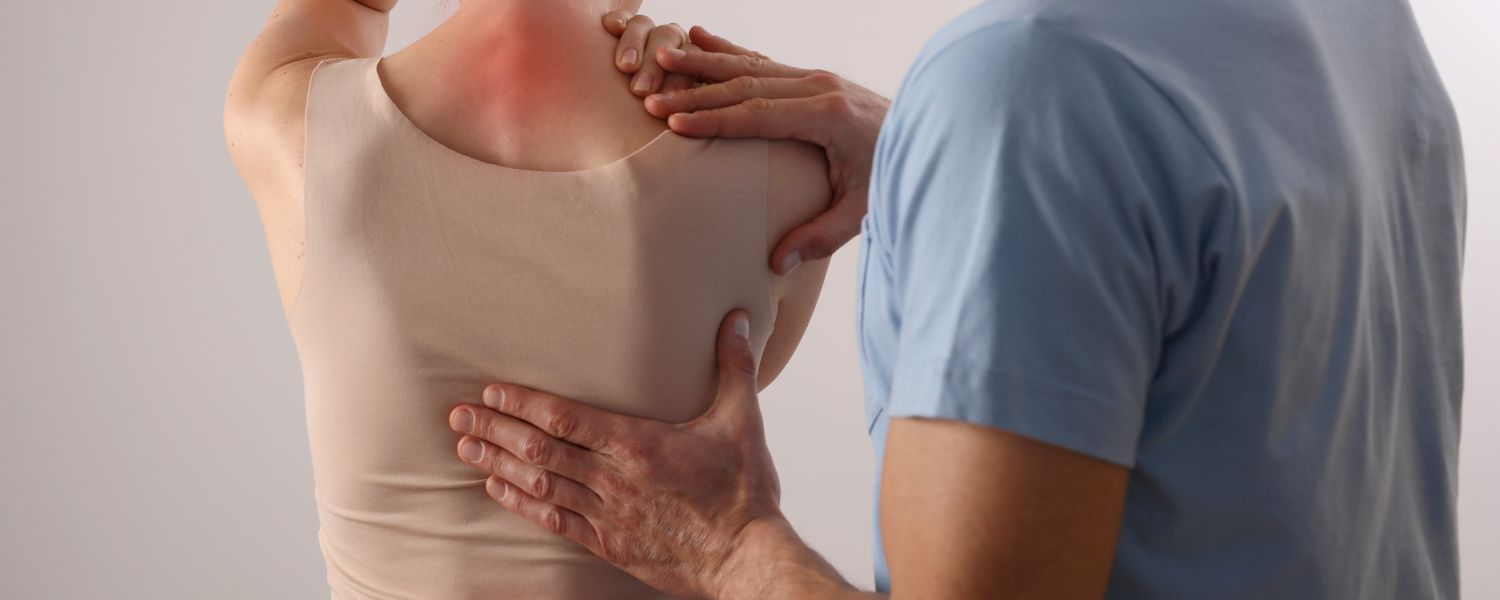 How Much CBD Do I Need?
Depending on the issue or condition you are nurturing, the amount of CBD that helps can vary depending on your discomfort scale. It's worth noting that the effectiveness of CBD can vary depending on factors such as dosage, individual body chemistry, and the specific condition being addressed.
We recommend using a high-potency CBD balm and gradually increasing the amount until you feel pain relief. Most low-potency products are a waste because there is only a small amount of CBD per application, and then it ends up not doing anything for you in the long run.
Regular use of high-potency topically applied CBD should help. Reach out if you have questions about how to use our products.
How Often Should I Use My CBD Balm?
Some people may respond well to just one application of CBD balm when they feel a flare-up and use it as an occasional spot treatment. In comparison, someone else who has a chronic pain condition may use it daily in conjunction with other therapies.
If you are using a CBD topical and it's working, keep applying it as often as you feel it is helping. This could be 3-5 times a day for some and here and there for others.
While topical CBD products can help, oral full-spectrum CBD is a great multi-targeted approach for supporting your whole endocannabinoid system.
Discover our full-spectrum CBD balm formulas and ingestible full-spectrum hemp extract products.
Why Is Yin Yang Infusions CBD Balm More Effective?
Yin Yang Infusions topical CBD balms are crafted with pure organic ingredients that are good for you. We use high-potency whole hemp plant extracts for effective results you can feel even after one application. We don't cut corners. All of our products are a labor of love, hand-crafted in small batches with the highest quality ingredients sourced from organic farms.
We do things differently here. Our founder at Yin Yang Infusions is a plant enthusiast and master alchemist. He has found great success helping people relax and relieve with highly concentrated hemp oil mixed with other healing herbal extracts. Select one of our CBD balm formulas infused with medicinal-grade frankincense oil and pure essential oils.
Yin Yang Infusions CBD Balm Ingredients:
Full-spectrum hemp extract
Concentrated CBD and CBG
Extracts of Frankincense, Lavender, and Chamomile
Cooling essential oils Eucalyptus, Menthol and Peppermint
Coconut oil
Shea Butter
Beeswax
We Want to Help You Find a CBD Product You Love!
In addition to amazing topicals, Yin Yang Infusions offers a wide variety of unique therapeutic creations to enhance your wellness. We love what we do, and every satisfied customer who has found our products helpful and healing gives our small operation a big purpose.
We love hearing from you, and if you have any questions about our products, let us know. We would love to help you find the right product for your wellness needs.
Contact us here: